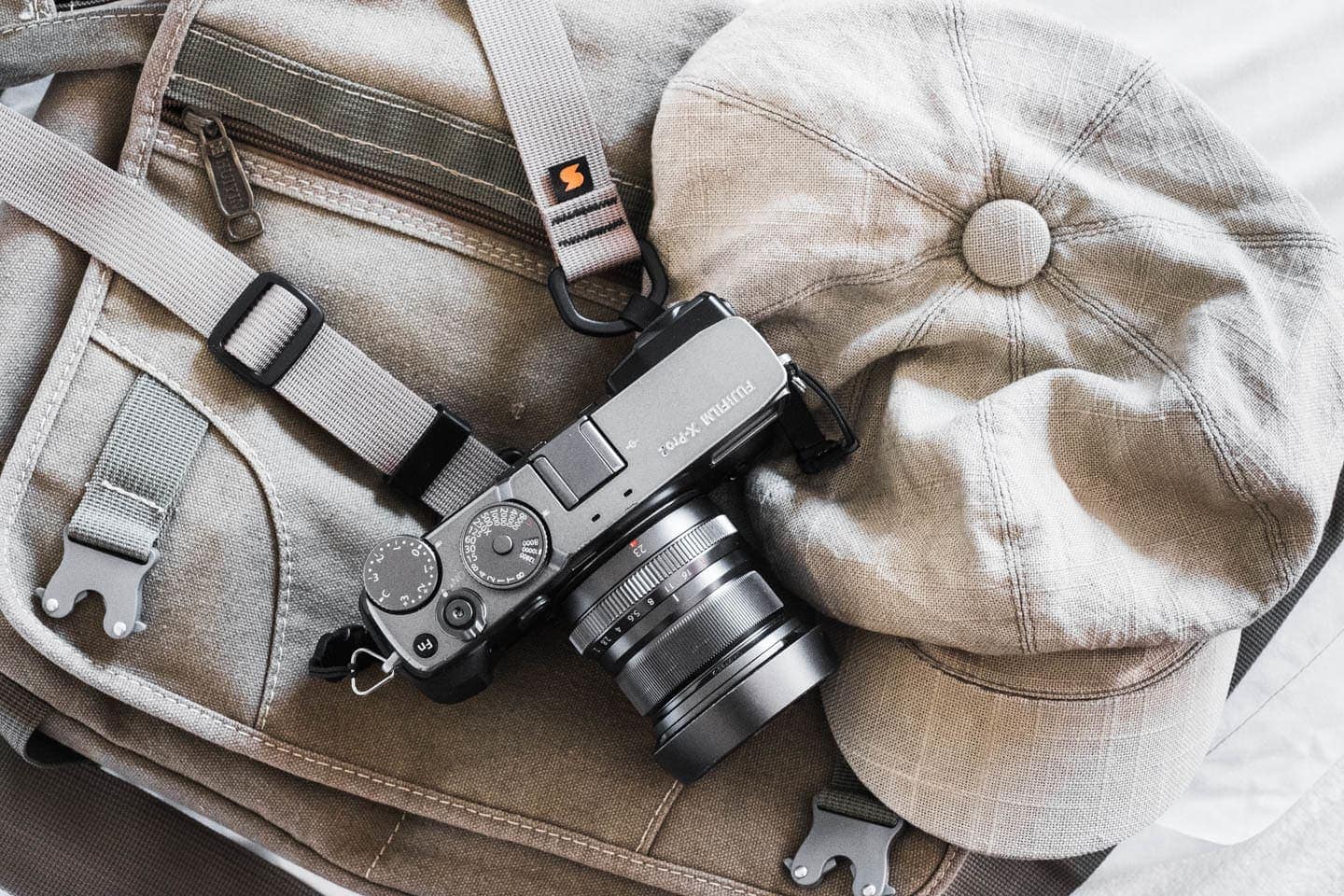 Charlene Winfred is a nomad photographer, videographer, writer, Fujifilm X-series ambassador and half the production team of Roaming Frame.
Charlene's approach to equipment epitomizes what we're about here at Simplr: No muss. No fuss. Things should just work, work well, and keep working … without too much thought.
She even came up with a couple of new ideas for her M1a Mirrorless Camera Strap — including lashing extra weight to a tripod (and one more that we hope she'll never need to make use of).
The Simplr promise is, well, simple. Their straps are strong, functional, and aesthetically understated. All the qualities I like in equipment, in general.

Things I really like about my strap:

It's long. I can wear my camera slung across my body, which is SUPER. Never had a strap I could do this with.
It weighs nothing. This is always a boon.
Because it's made of nylon, it's also extremely supple and very comfortable to use.
It's super convenient for video because the main strap snaps off, and the connectors are so light, they make no difference hanging there on the little X-E3, whether it's on a gimbal or tripod.
The main strap, when disconnected, is useful as a general tie down.

As advertised, this thing just works with no fuss. Like the camera, it doesn't get in the way, and you don't have to fiddle with it. Attach it, forget about it and go shoot. If you need a tourniquet, it's there for you.