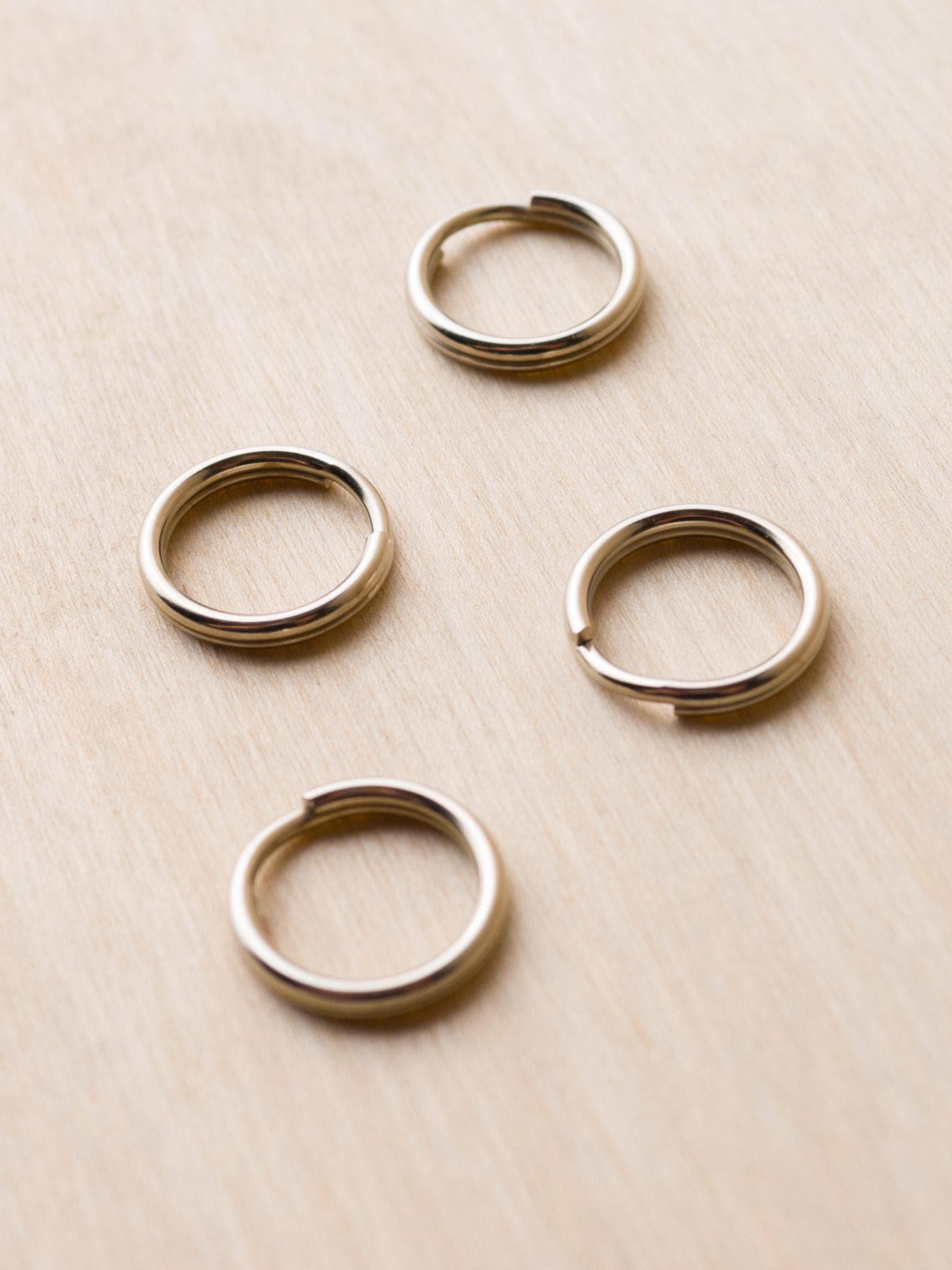 Mounting split rings is just like putting a key on a keychain — but instead of a key, it's a camera.
Pry a small gap in the split ring, just wide enough to feed the end of the wire through the lug on your camera. It's unlikely you'll need any tools for this; your thumbnail should suffice.
Turn the split ring until the entire wire has passed through the lug and it springs back together (just like a keychain).
If you're using one of our M1 Series straps, the cord loops will sit nicely in the gap between the two wire ends (with some breathing room on either side).