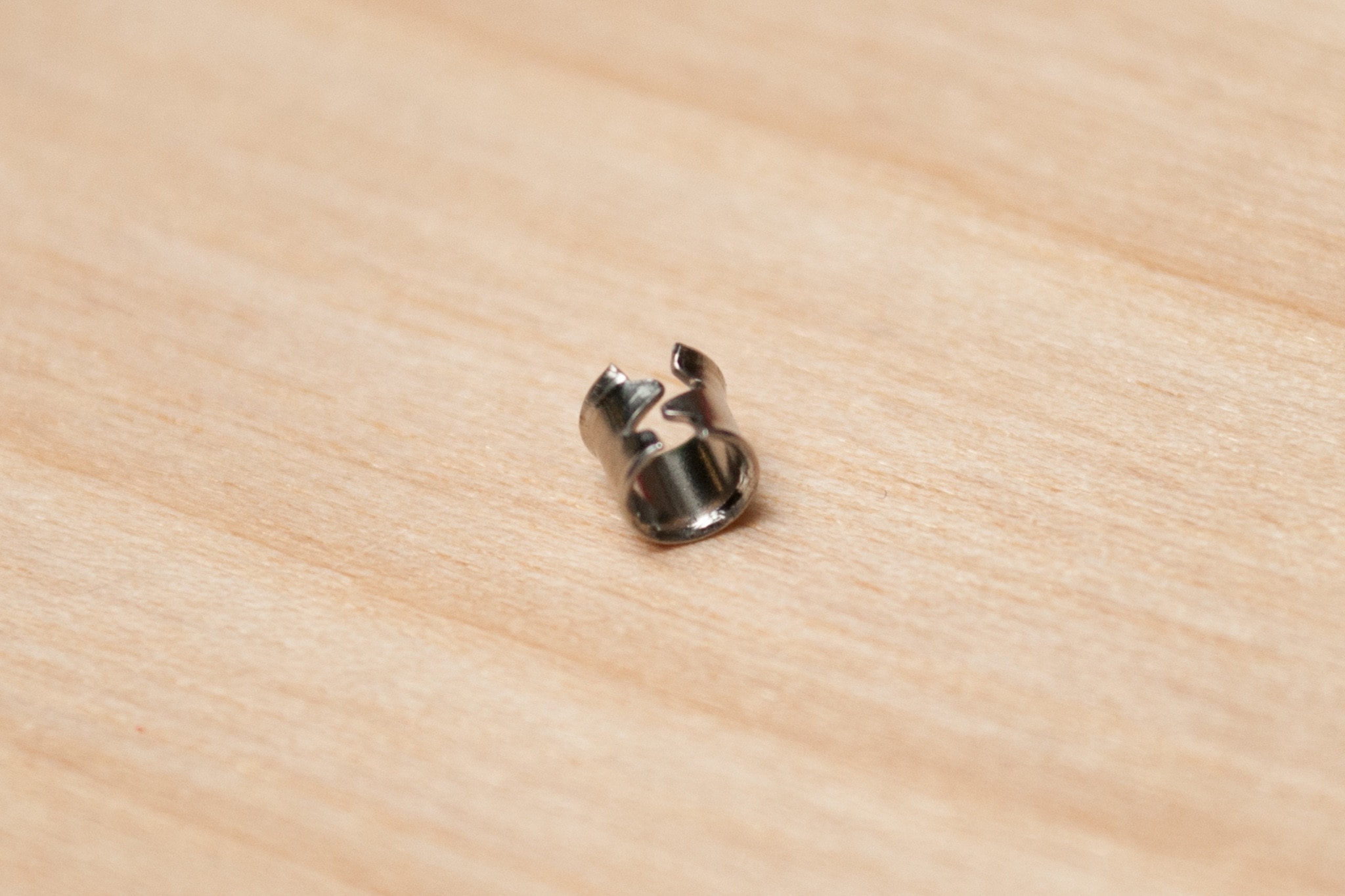 What They Are
Strap lug inserts are hardened metal "sleeves" located inside strap lugs. They're meant to reduce metal-on-metal wear caused when hard steel split rings rub against softer metal lugs. Some cameras have strap lug inserts and some don't.
Fujifilm cameras are notorious for having potentially jagged strap lug inserts, and all modern Fuji cameras including later production X-Pro1 and X-E1 have them.
This is what they look like, inside the strap lugs: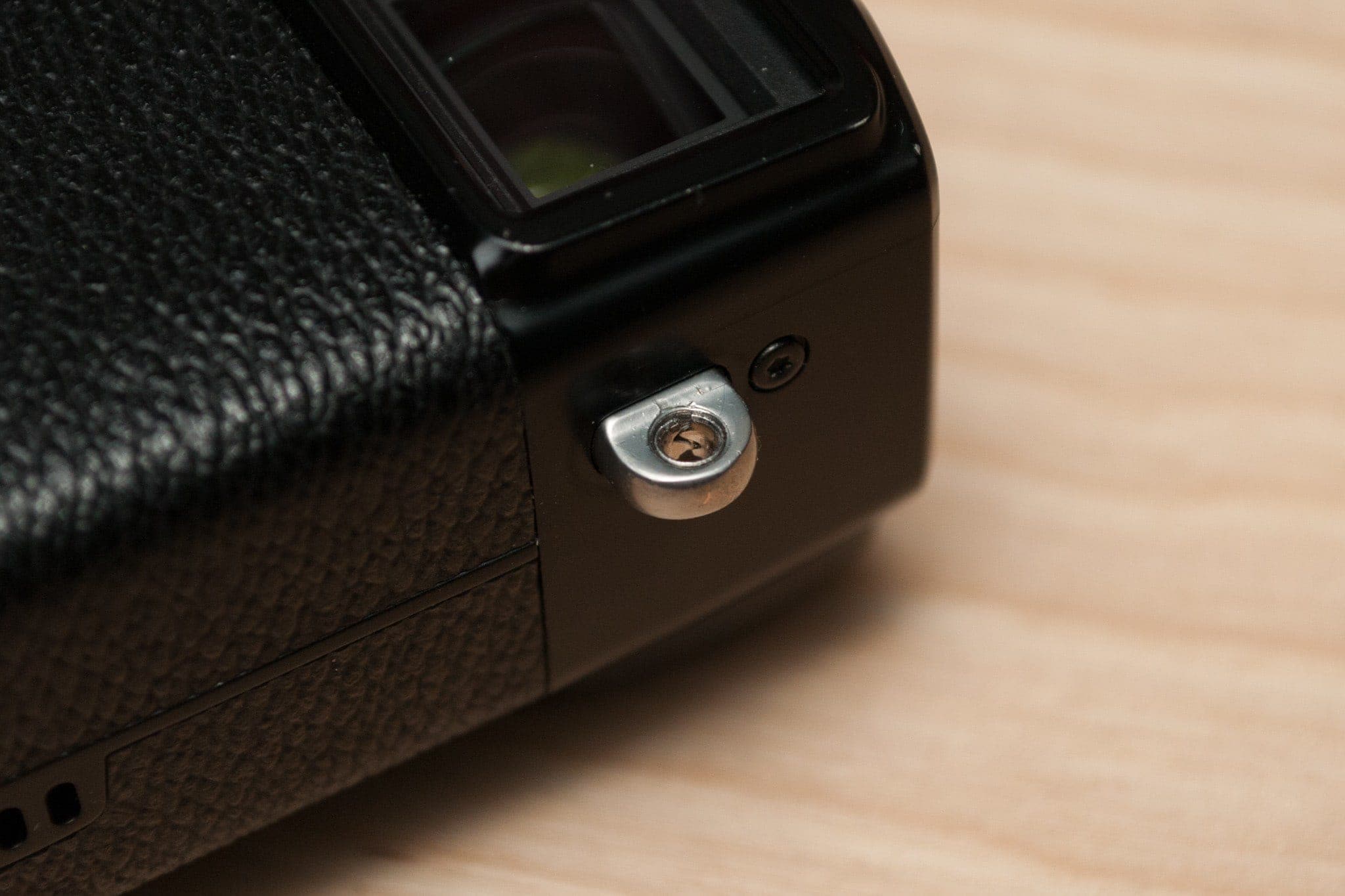 Why You Should Care
If your camera has strap lug inserts (like the ones shown above), and your camera strap connects via cord loops (Peak Design, OpTech), attaching them straight to the camera (without split rings) could be a very bad idea. Jagged strap lug inserts will often "chew" right through the cords.
Installation Options for Cameras with Strap Lug Inserts
Use split-rings (we make good ones). Attach the cord loops to the split-rings like so: How to Attach Mini QD Loops to Cameras with Split Rings
Try to carefully remove the inserts as discussed here: Removing Strap Lug Inserts from Some Fujifilm Cameras.
Purchase extra Mini QD Loops, and check them for wear often.