I started Simplr because I've always had strong ideas about how things should be made. In this case, that thing was a camera strap.
… Which is ironic, because over the course of my last three decades behind a camera, I've despised most camera straps.
Here are a few reasons why:
Although there were times I wanted a strap, much of the time I didn't. Fiddling with slidey-strappy-connector-things for five minutes to remove or re-install a strap is downright annoying — and on a paid gig is downright unprofessional. My dream strap would connect and disconnect in seconds, and leave nary a trace when stowed.
I wanted to adjust my strap length at will, but couldn't. Those aforementioned slidey-strappy-connector-things are not only bad as strap installers, they're drudgery as strap adjusters. What if I wanted to cinch my strap a little tighter while I strolled along, then lengthen when I wanted to get down to business? My dream strap would have one adjuster that slides, but doesn't slip.
I wanted a strap suited to the size and weight of smaller cameras. Why would I need metal hardware (that can scratch my cameras and lenses) if plastic is plenty strong? Why would I need heavy fabrics, when light materials could distribute the weight comfortably? Why would I need big connectors, instead of small, comfortable ones? My dream strap would be made from materials that were slim, strong, and wouldn't scratch my camera.
For the last 20+ years, I've worked professionally as a Graphic Artist, Illustrator, Design Director (there's a pretty good chance you've seen some of my stuff), and to a lesser extent, as a Photographer. Because photography comprised a tiny portion of my earnings over the years, it remained a passion, rather than a vocation.
Upon transitioning to a mirrorless camera after years of using pro-size DSLRs, I realized I couldn't find a strap sized for my smaller camera that would satisfy the three ideals I listed above.
I put pen to paper and came up with a design that did what I wanted: easy to connect/disconnect (yet comfortable to hold), no metal hardware, quick and easy to adjust. I ordered lots of different materials until I found the right ones, with the proper balance of lightness, flexibility and strength. Luckily I knew my way around a sewing machine (my dad was a master upholsterer), so I made prototype after prototype … culminating in what's now known as the M1a.
I was so happy with the end result, I decided to make more.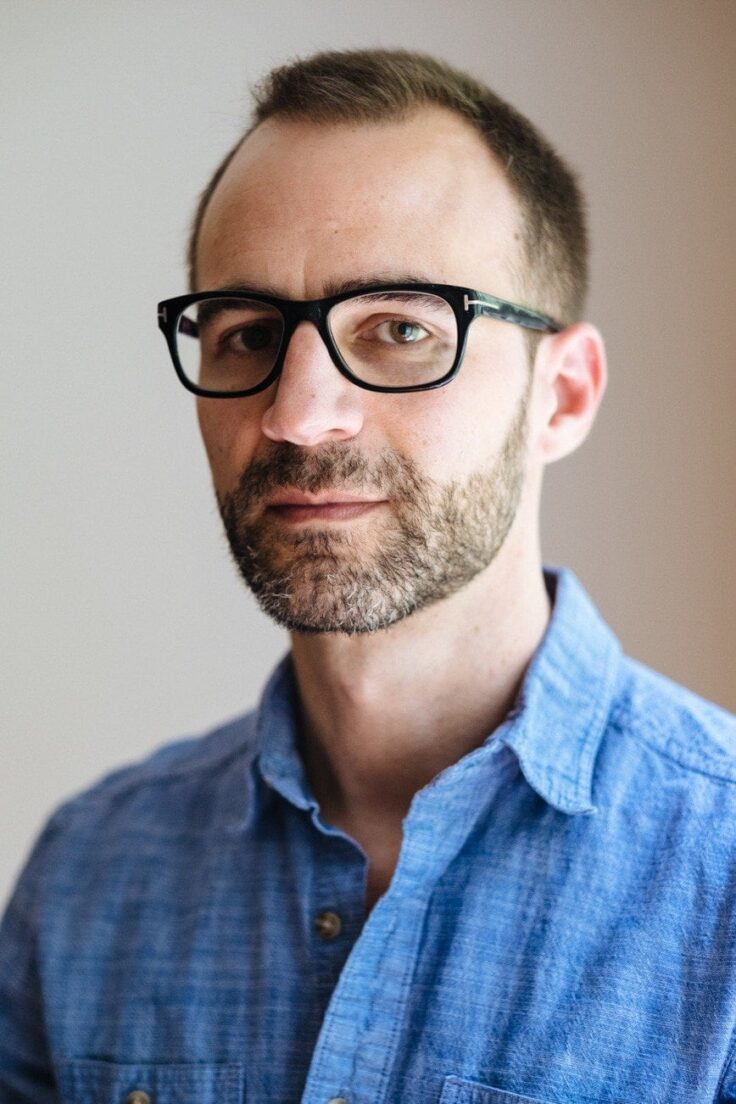 Jason Petrisko
Design Director, Simplr