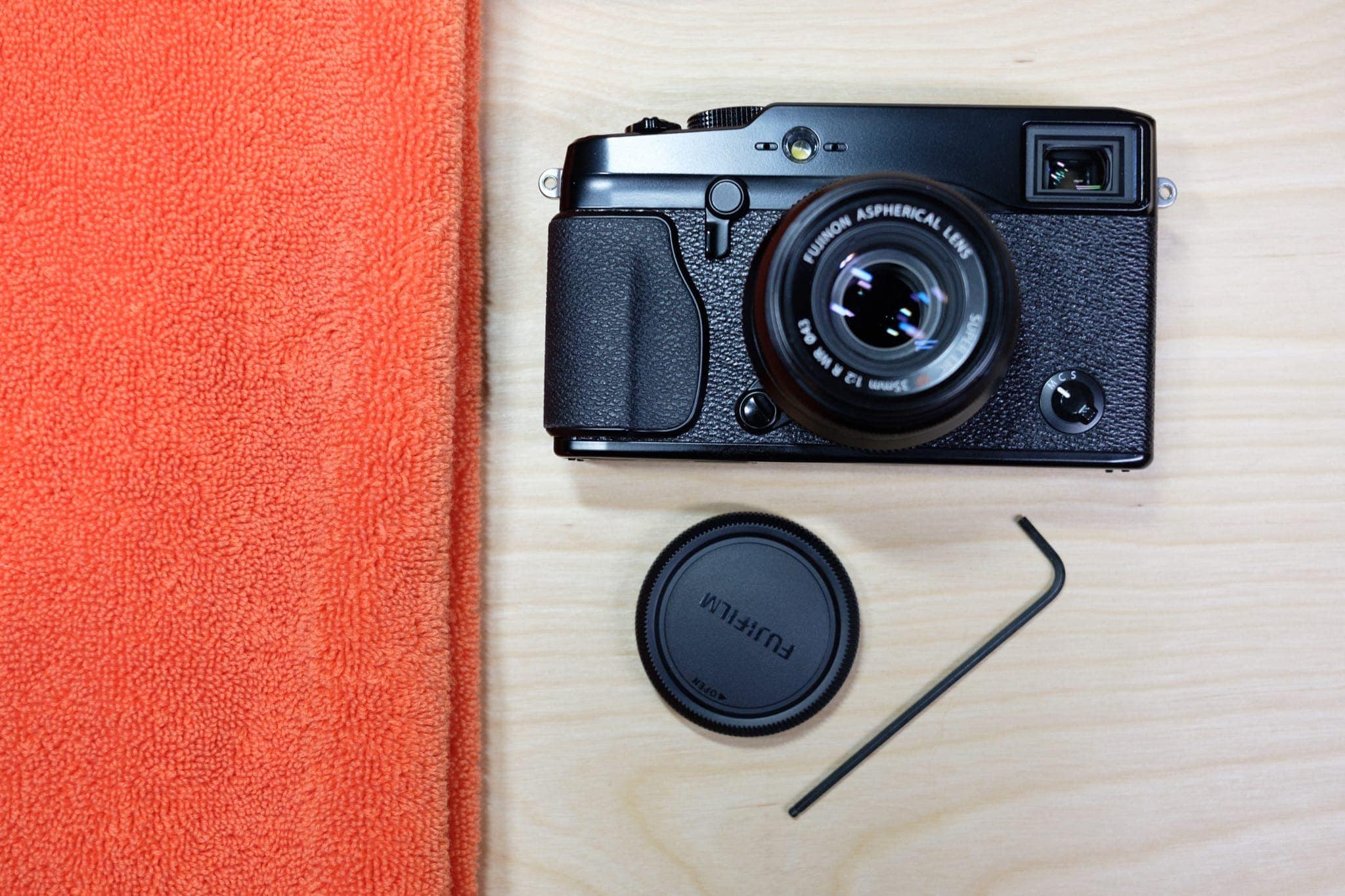 If you've got a Fujifilm camera, and you'd like to attach your Mini QD Loops directly to your camera, you might* be able to remove your strap lug inserts to reveal a smoother point of attachment. Please note that if you scratch a strap lug during this procedure, you could very easily make them sharper than the strap lug inserts you just removed!
*Date of manufacture, environmental and other factors all play a part. Cameras that are exposed to the elements are particularly susceptible to galvanic corrosion which can "glue" metal parts together. Use your best judgement, and know that we're not responsible if you damage anything.
Although we use Optech USA Mini QD Loops, this procedure is applicable to other cord loop connectors, like Peak Design.
What You'll Need
your camera
camera body cap
bath towel
2.5mm hex key
thread
How to Do It
1. Remove the lens from your camera.
2. Put on the body cap.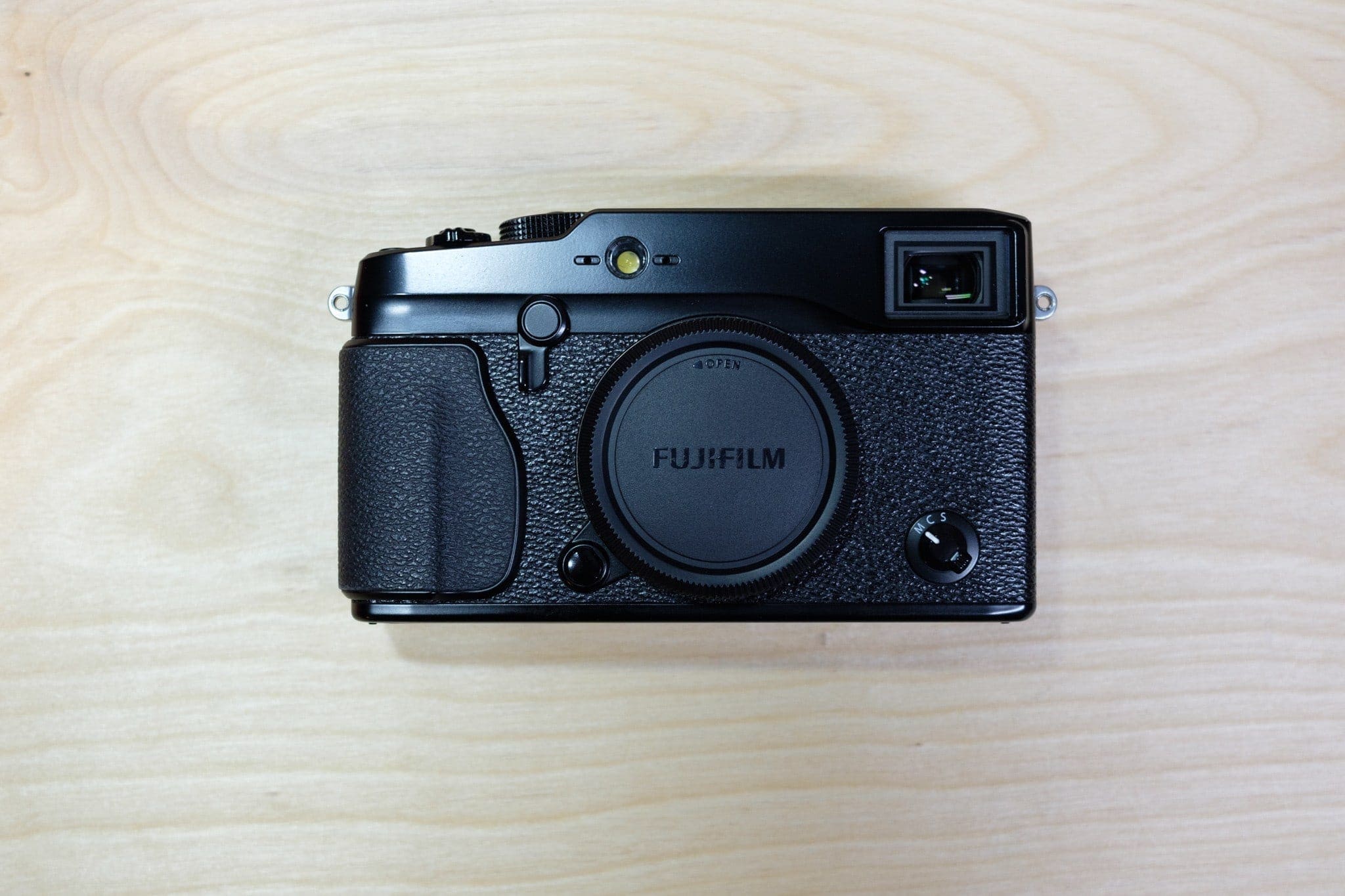 3. Lay the camera face down on the bath towel.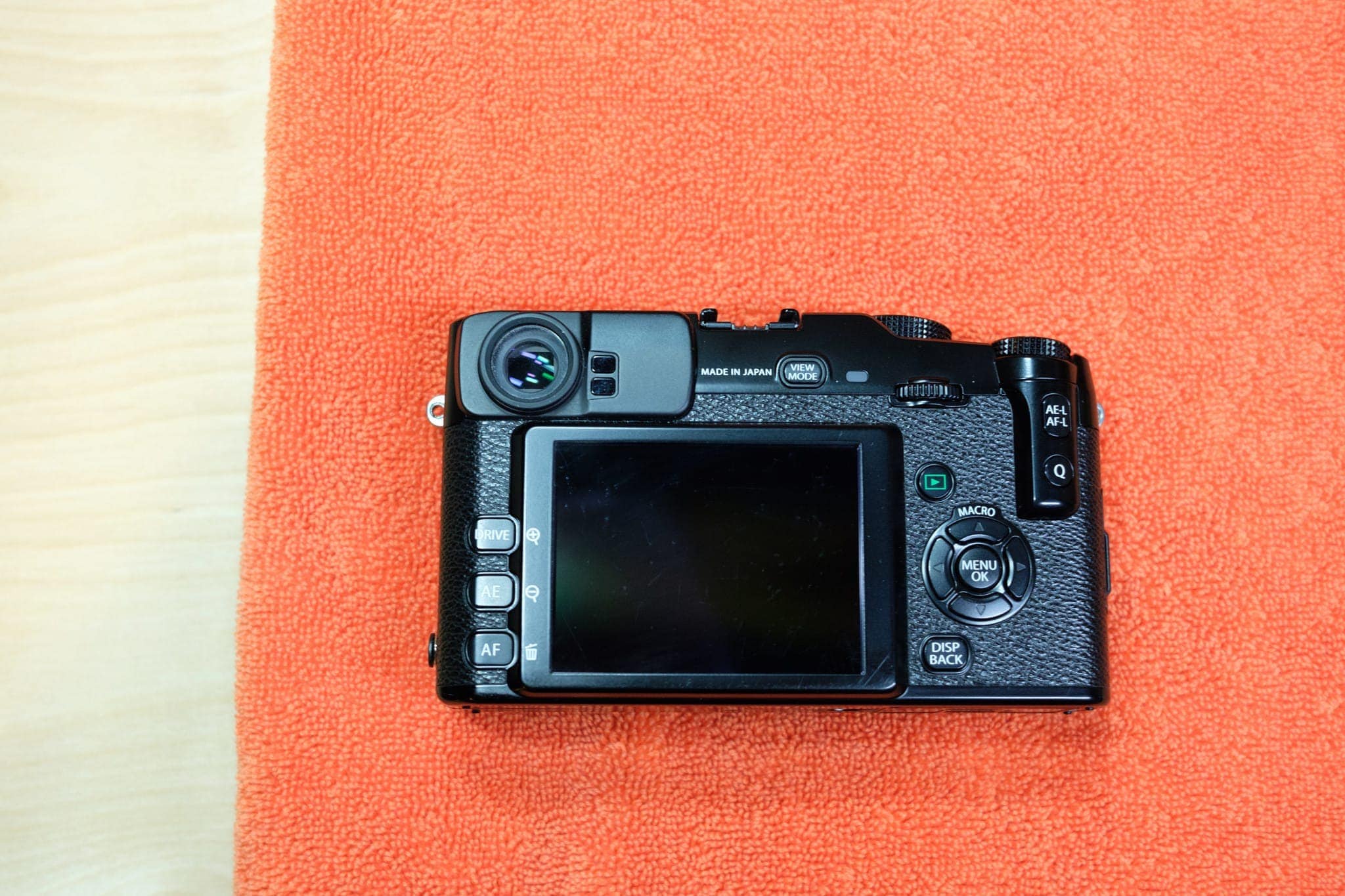 4. Use the 2.5mm hex key to push the strap lug inserts out, from back to font. This might take a medium amount of force, but shouldn't require the use of any additional tools.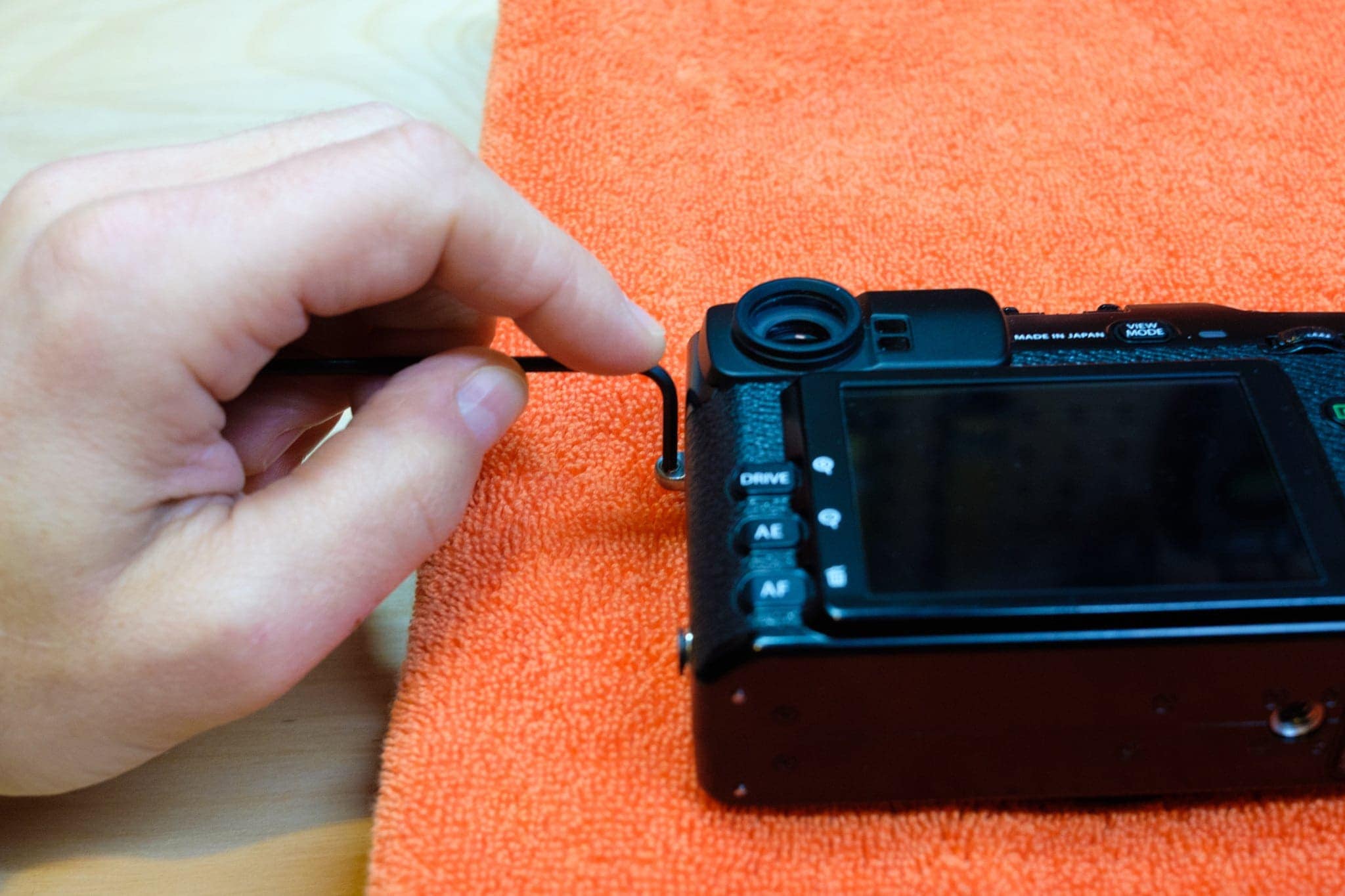 5. Repeat on the opposite lug. Keep them in a safe place, so you can re-insert them if need be.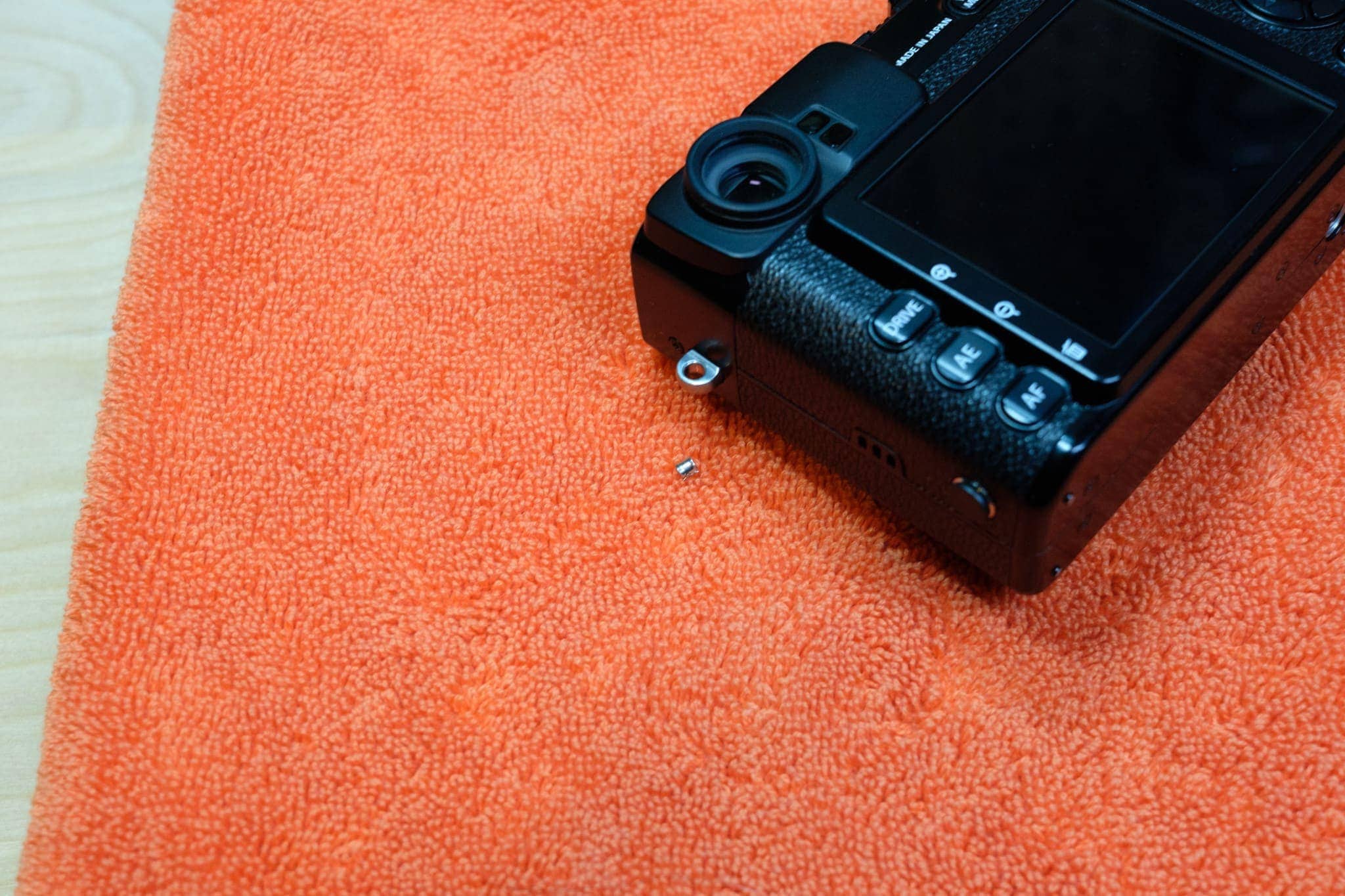 6. Examine the strap lugs to make sure you haven't left any scratches. Run a piece of thread through the hole, pull it tightly and drag it around the lug repeatedly to check for burrs. If you can saw through the thread, it will eventually saw through the cord loops!
Next…
If everything checks out nice and smooth, you can install your connector loops straight to your camera as shown here: How to Attach Mini QD Loops to Cameras without Split Rings