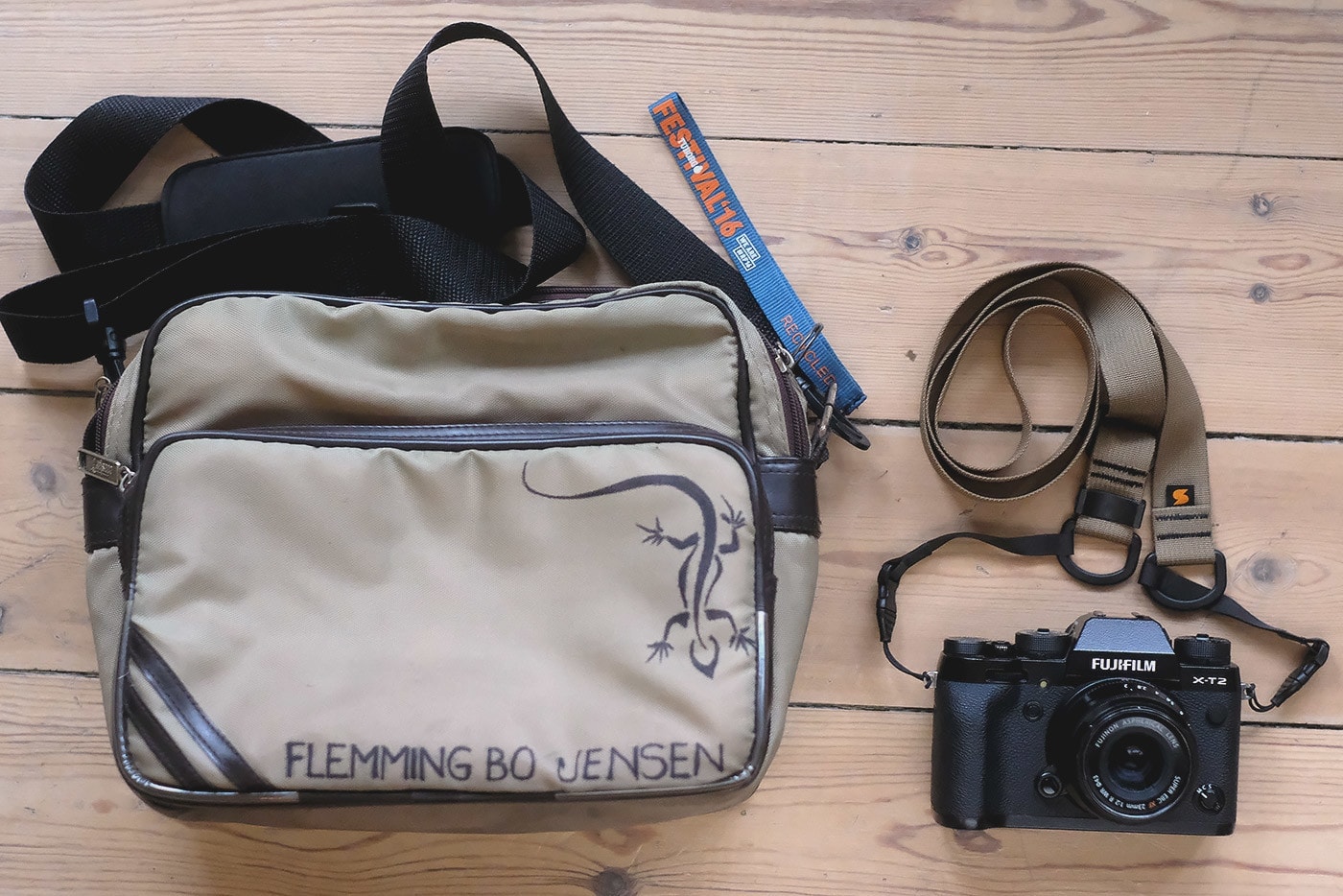 Flemming Bo Jensen is a music photographer … More specifically, he's known for his uncanny ability to capture the concertgoer experience at live music venues. Whether small, huge, beautiful or chaotic — Flemming distills it into gorgeous still images.
Flemming reviews his dueling M1a camera straps:
What I like about the Simplr M1a strap…

This strap is long! Fully extended, it is 142cm. This is really nice, it is the longest camera strap I have used. I am a tall Scandinavian techno viking with long arms (sorry, this is like an intro to an online dating profile). Not only can I comfortably wear my camera across my body with this strap, the strap is long enough I can just pick up the camera and shoot without taking the strap off my body first. The nylon is smooth to slide easily around my body, so nothing gets entangled. No strap I have used could do this, it is an awesome way to work. Only when I have to shoot overhead, arms raised over my head (watch Dual Vision and you shall see it in action) do I still have to un-attach the strap from my body.(This may be the weirdest paragraph I have ever written, it is hard to describe this stuff!)

It is simple, non flashy, flexible and light weight. It is just a strap. Simple as that. Minimal and very light weight. Never gets in the way. Very supple too. Not pretty but heck, it's a strap.

The quick-release connectors. I don't shoot a lot of video, but it is still nice when I need to that I can unclick the strap in 2 seconds. The quick-release connectors used to get in my way until I attached the strap directly to the camera strap loops.

Easily adjustable length. From 91cm to 142cm. I now pretty much shoot with the strap going across my body all the time, but sometimes I am shooting action packed gigs where I know I will constantly swap between camera to my eye and camera over my head. Then I just shorten the strap completely and wrap it once around my right hand and the camera is securely attached now to carry all the time, and the strap is not in the way.
Flemming is an official Fujifilm ambassador, an official Red Bull Photographer, 1/2 of worldwide media makers Roaming Frame, member of Gonzales Photo agency and author of the ebook Get In The Loop.