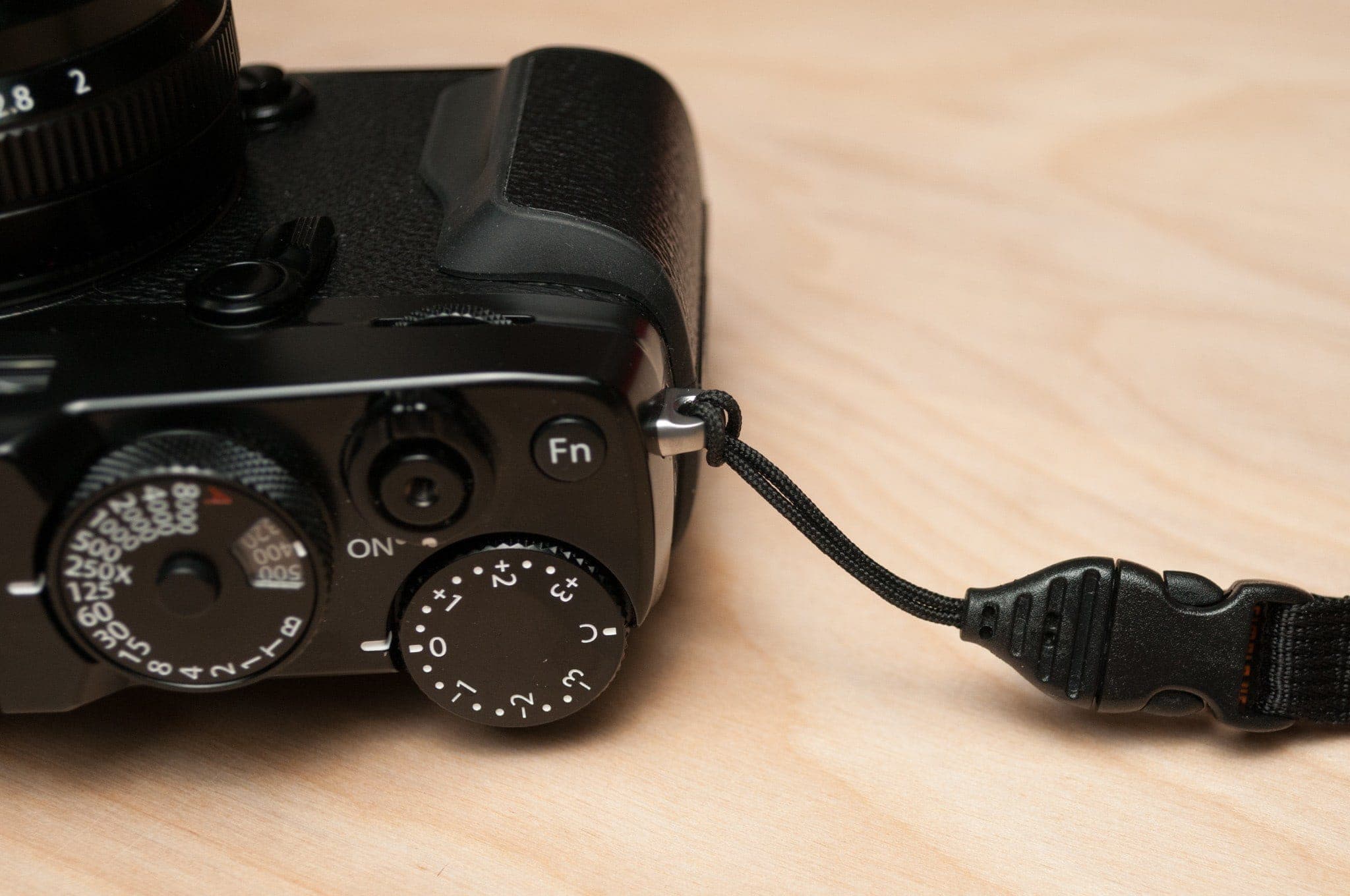 Before attaching Mini QD Loops directly to strap lugs, read this important post: Strap Lug Inserts: What are they and why should I care?
Unless you're 100% certain that your camera has smooth lugs, it's best that you attach Mini QD Loops via split rings, as outlined here.
1. Thread the cord loop through the strap lug. It might help to use a piece of string or dental floss.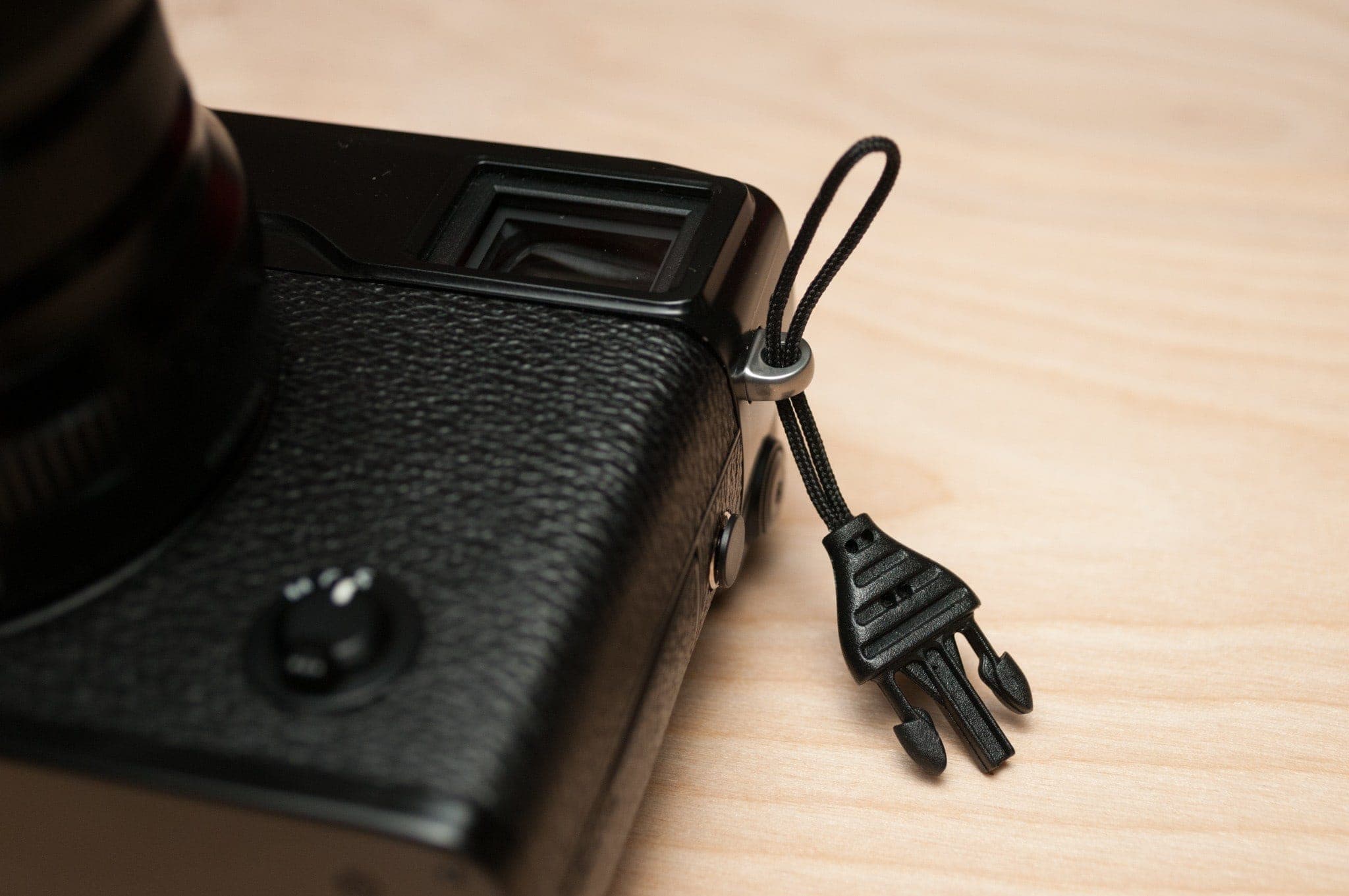 2. Thread the mini quick-disconnect through the loop.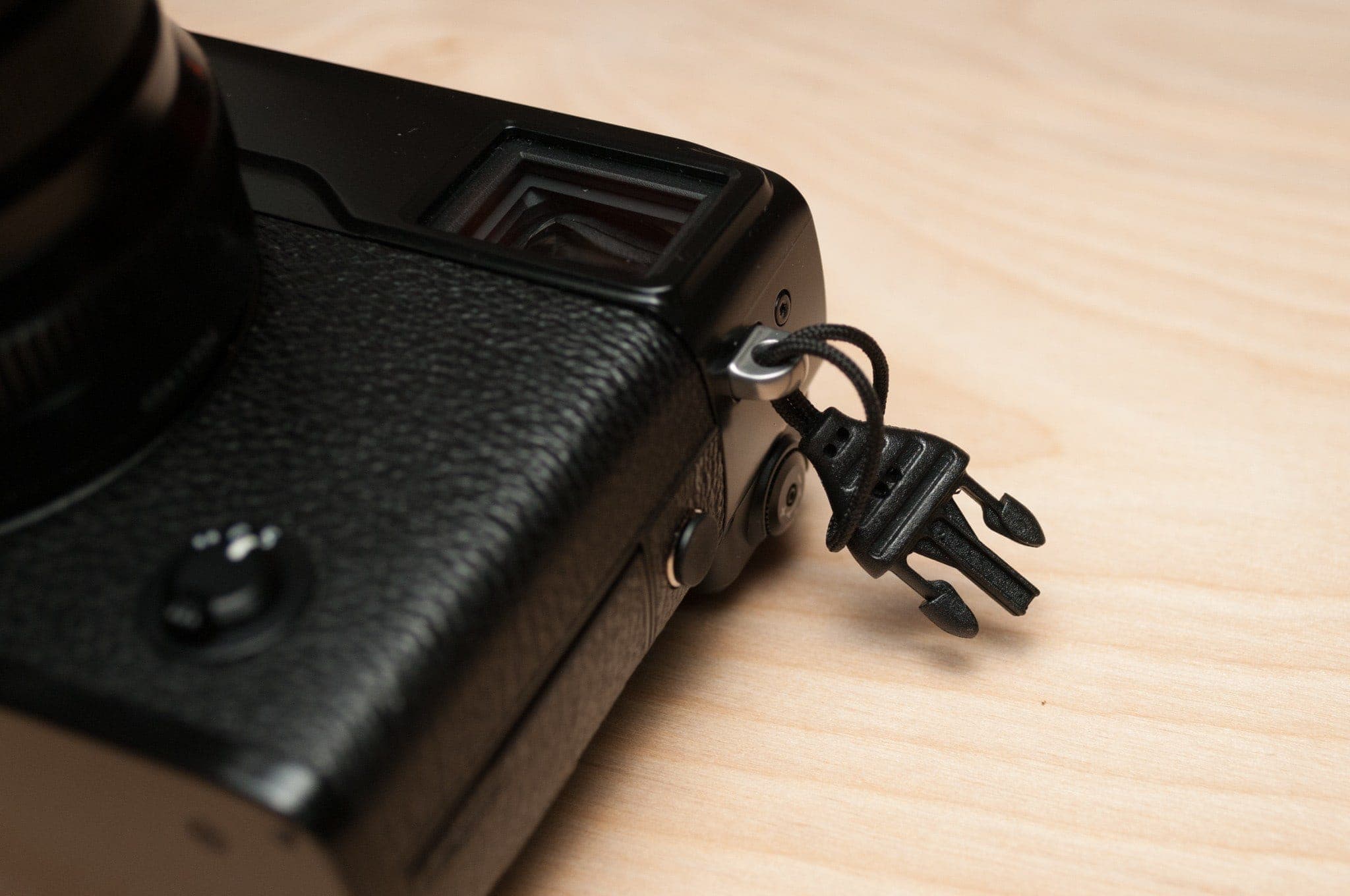 3. Pull the mini quick-disconnect to cinch the loop.