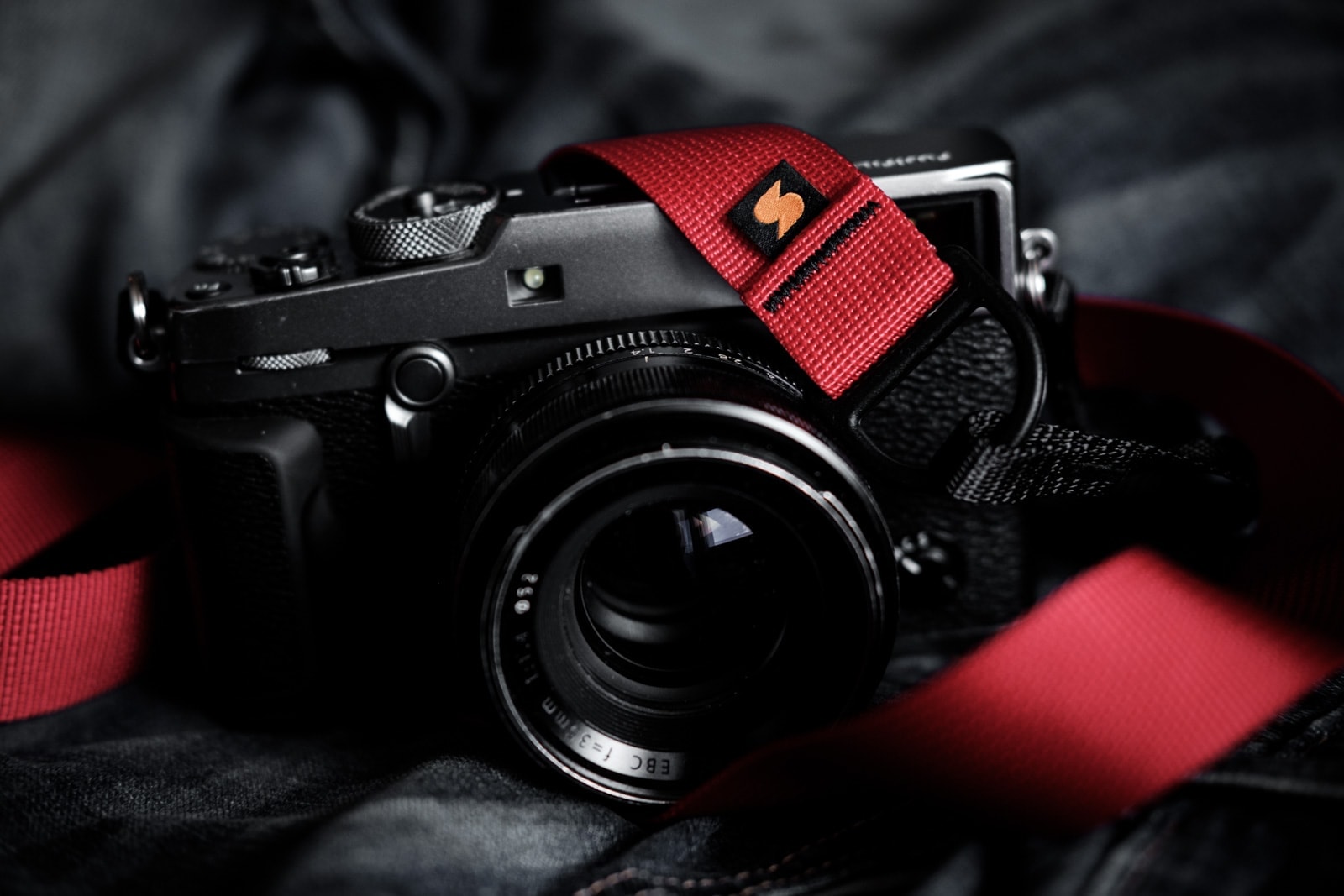 Charlene Winfred is a nomad photographer, videographer, writer, Fujifilm X-series ambassador and half the production team of Roaming Frame.
As one of the first professional photographers who graciously volunteered to test our stuff, she's been using Simplr straps out in the field for quite a while — so it's not a huge surprise that she's a fan of the F1 — because feedback from Charlene and other pros went into the design of the F1.
Here's a little bit of what she had to say:
"There's nothing about a Simplr strap that asks to be admired or fawned over, no flash or fanciness. I love plain, sleek things that are made well though, and this is exactly what I found attractive about it at the start. It's all class…

…as far as I'm concerned, Simplr straps are how straps should be made. They're light, easy to use, and comfortable, combining function beautifully with form. Black accents of extenders, keepers, buckles and stitching against the various strap colors gives those clean lines a subtle elegance."
If you're an inquisitive Fuji user, FujiLove.com will no doubt be familiar to you. If you're unfamiliar, you really should check them out. It's a great site, with an endless flow of quality editorials and reviews, from a collective of knowledgeable contributors.
Read the full review at FujiLove.com