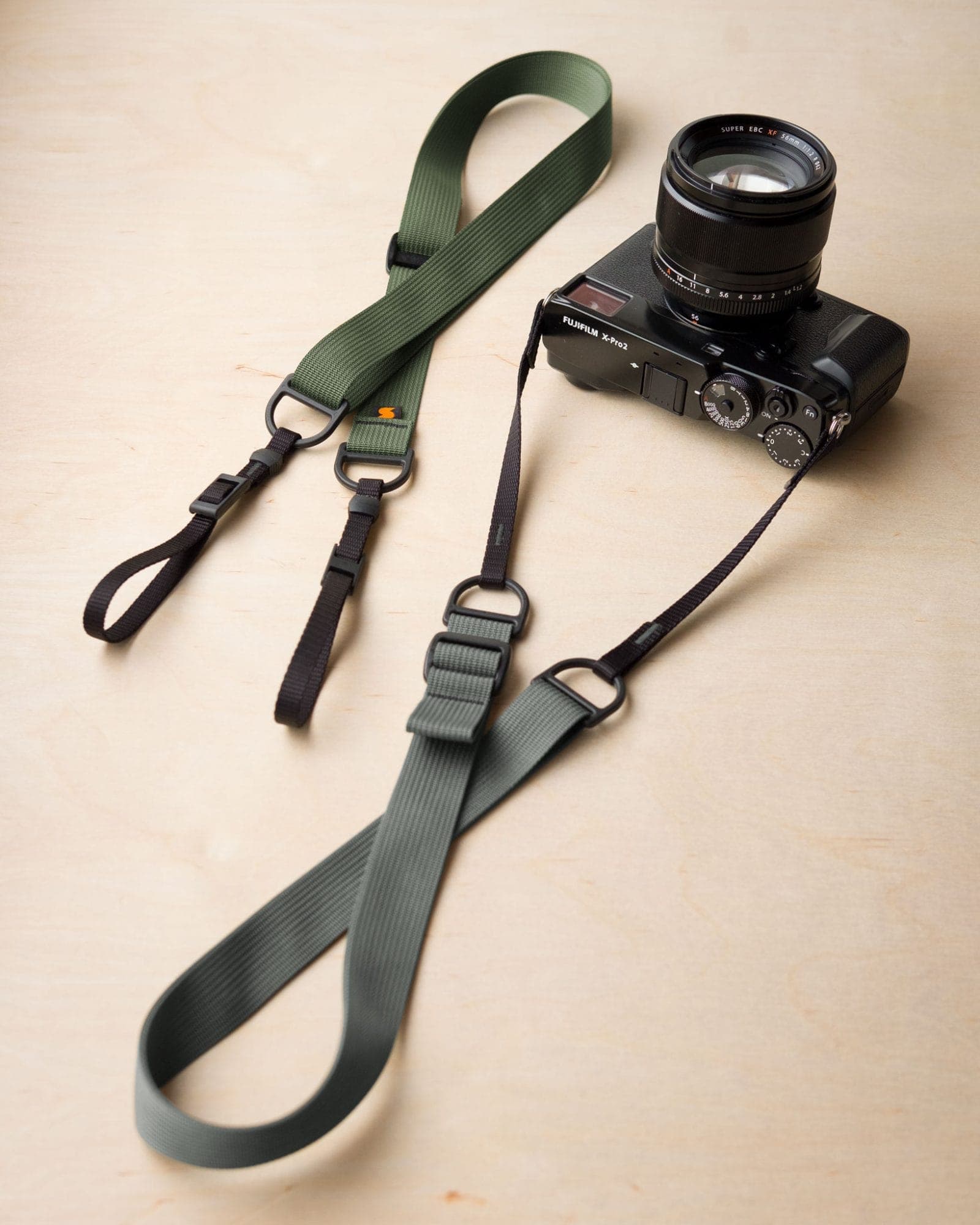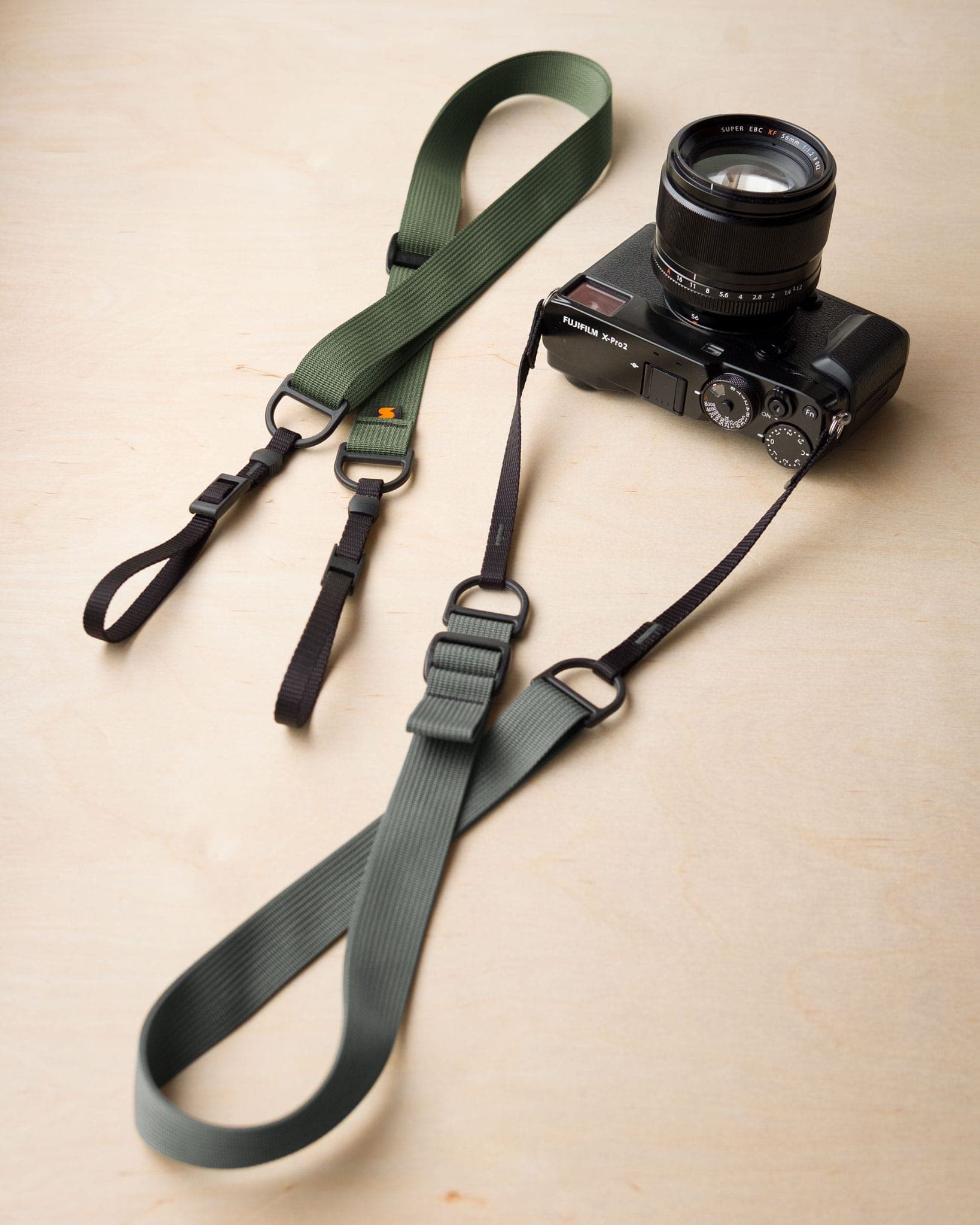 Designed from the ground up to complement small and modestly sized cameras — F1 Series camera straps are sleek, versatile, fast, and expedition-tough.
Rugged made-in-USA construction and our exclusive adjustment tab make F1's the ideal choice for street, event, or press photographers seeking an agile strap, to work faster and increase "keeper" count.
For most cameras, our standard F1, available in two mounting options, provides the ideal balance of comfort and breathtaking sleekness. For the smallest professional-grade cameras (Fuji X100 series, Sony RX1R, Olympus PEN, etc.) there's nothing else quite like the F1ultralight.