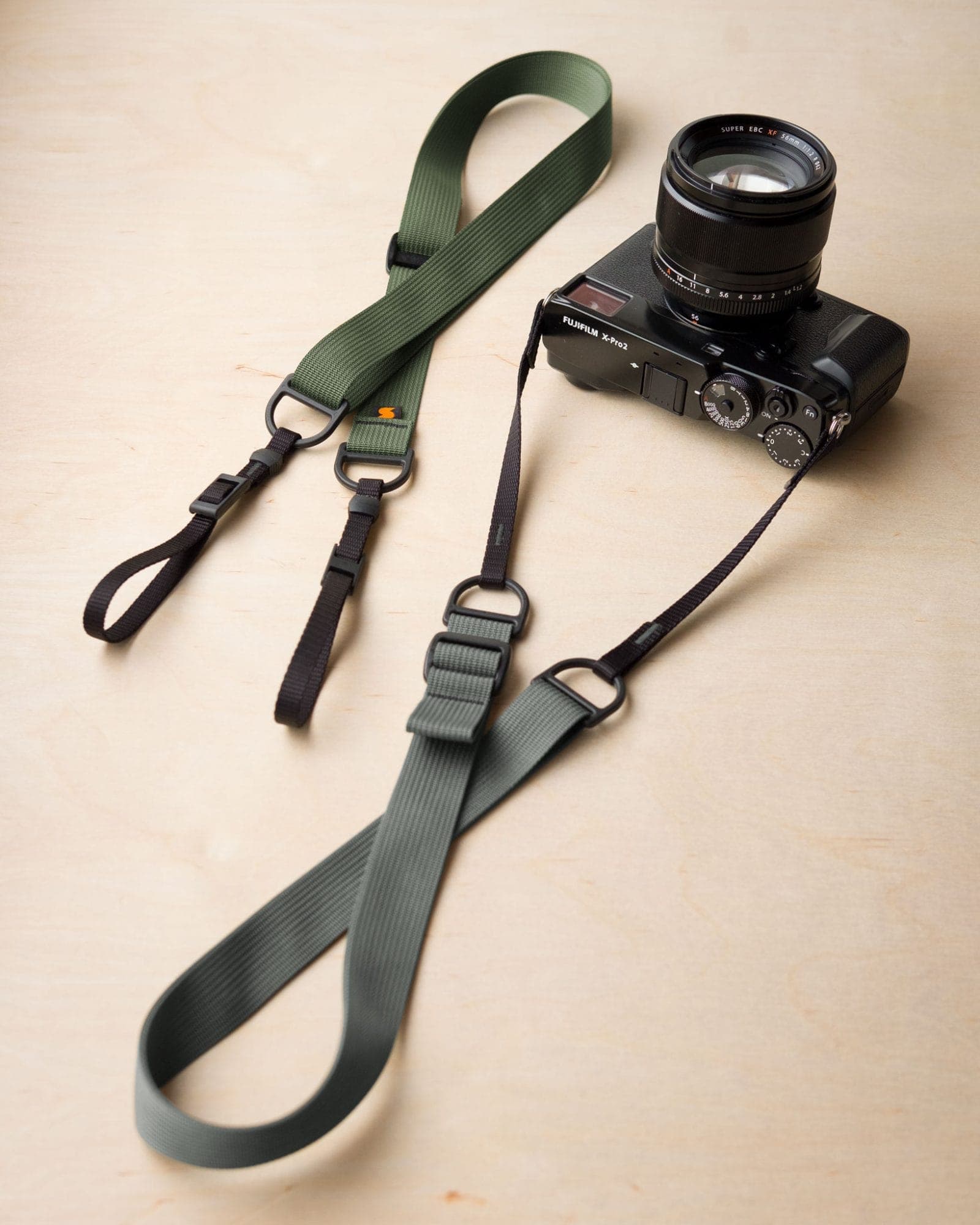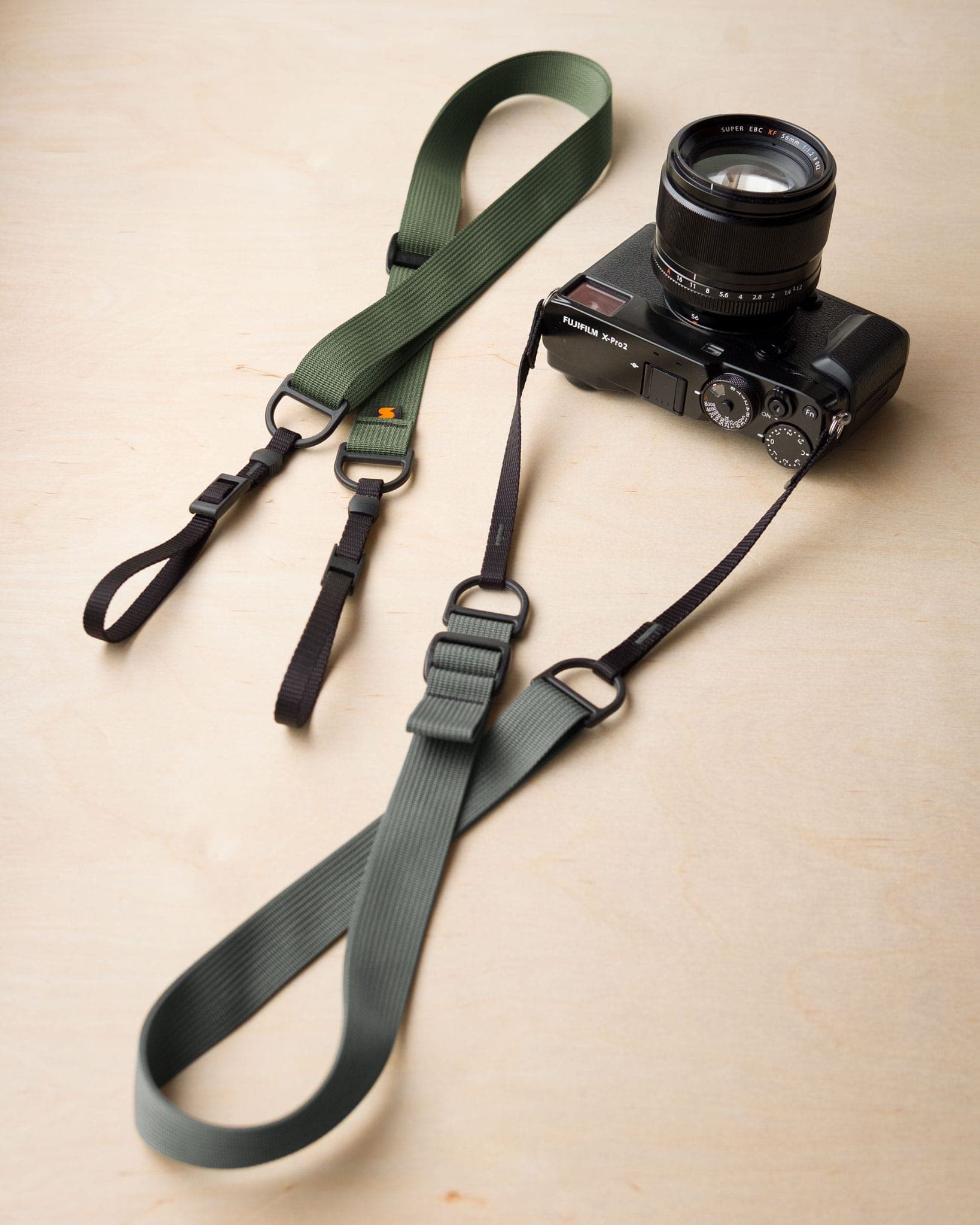 Designed from the ground up to complement small and moderate-size cameras — F1 Series camera straps are sleek, versatile, fast, and expedition-tough.
Rugged made-in-USA construction and our exclusive adjustment tab make F1's the ideal choice for street, event, or press photographers that prefer to work discretely — without sacrificing performance.
For most cameras, our standard F1, available in two mounting options, provides the ideal balance of comfort and breathtaking sleekness. And for the very smallest professional-grade cameras (Fuji X100 series, Sony RX1R, Olympus PEN, etc.) there's nothing else like the F1ultralight.