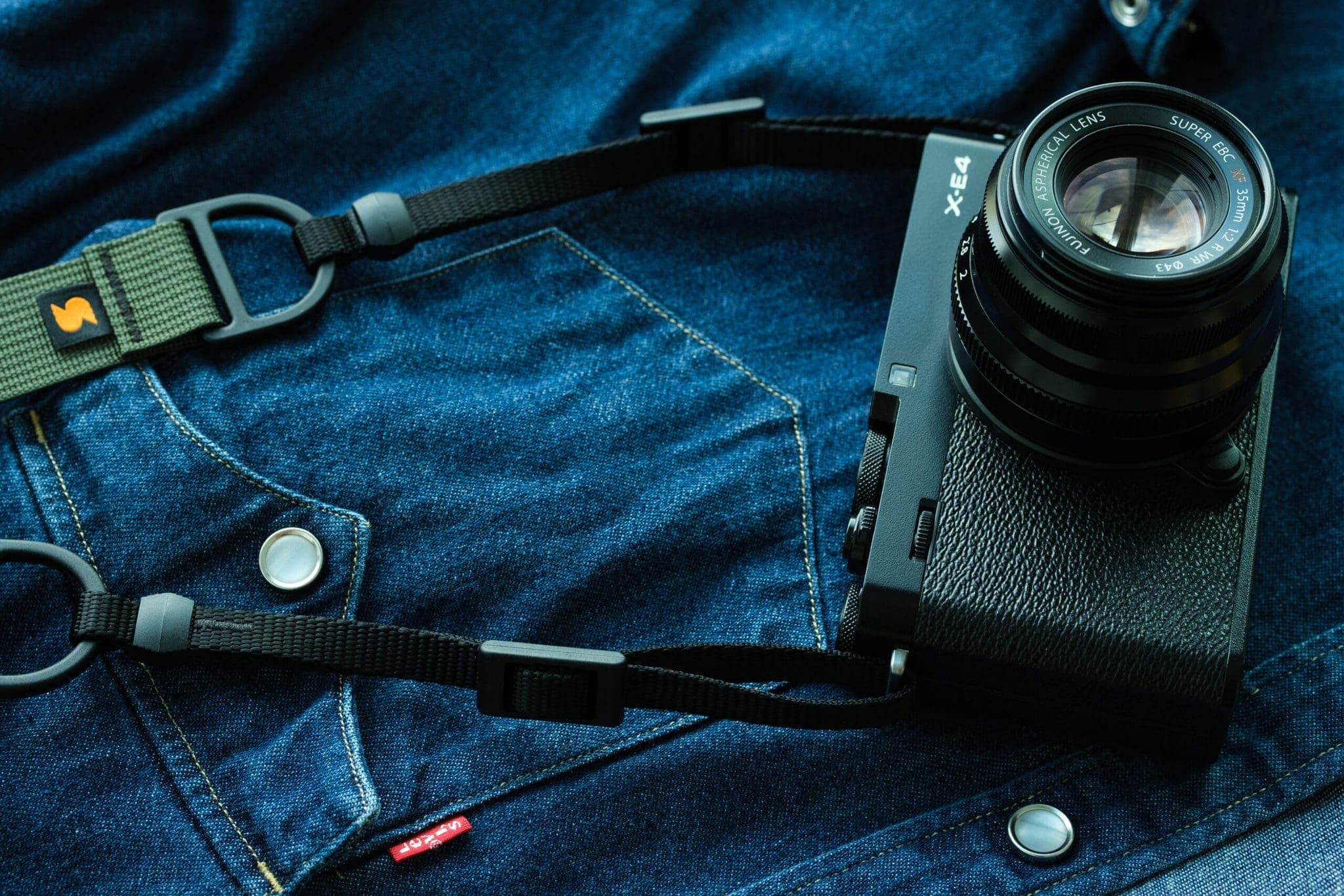 Amongst our camera-herd here at Simplr, is a staff-favorite Fuji X-E2s. To give a little context — it was acquired brand new in late 2016, before the widely-held expectation that every camera should do everything — meaning, photos and cinema quality video.
Even today, as a photo-making machine, the X-E2s is a tiny monster: superb quality images from a tiny, stealthy, unassuming little camera; good viewfinder; all the knobs, dials, and buttons anyone really needs; supreme versatility thanks to compatibility with all X-mount glass; even a built-in flash!
If you can't make great images with the X-E2s, the problem isn't the camera. However, the shortcoming that's tough to ignore today is video (it's got video, but there's practically zero control, and it's a veritable moiré and aliasing party).
The recently released Fujifilm X-E4 possesses most of what we loved about the X-E2s (yes, we're aware there's an X-E3 — but we have no experience with it), but with a few easily adaptable-to changes in control layout, and notably, no flash.
Just like the X-E series have always been stealthy photo-making machines, with the X-E4 we've now got a 4:2:2 10-bit DCI 4K 200Mbps stealthy video-making machine (sans F-Log). Video quality is excellent, and with the built-in Eterna (including the "bleach bypass" variant) and Classic Negative profiles, you're unlikely to see any difference, compared to its larger brethren.
Compared to…
X100V
There are those who'll point out that, when combined with the XF 27mm f/2.8, the size of the X-E4 is nearly the same as the X100V. It's worth noting that the XF 27mm and the 23mm of the X100 series are more different in their rendering and their perspective than you might expect. The wider perspective and creamier rendering of the X100 series' built-in 23mm is readily apparent. Don't think slapping an XF27 on your X-E series will turn it into an X100 (and let's not forget about the X100 series' whisper-quiet leaf shutter). Also, X-E4 no longer has the X100 series and earlier X-E's built-in flash.
(So what are the advantages of the XF 27mm, which a lot of people plan on purchasing with their X-E4? None that we can surmise. Technically it's fine … fast, sharp … but not wide enough to be wide, and not close enough to be intimate. Of course, opinions vary.)
X-Pro3
If you never use the optical viewfinder of the X-Pro series, the X-E4 presents a very appealing lower-cost alternative. Especially considering that the EVF of the X-E4 sports a more comfortable eyepoint than the X-Pro's EVF (which is how most people use their X-Pro). However, the X-E4 can't hold a candle to the X-Pro3's sexy solidity, weather sealing, and premium finishes.
X-T4
If you're looking for the most versatile video camera, X-E4's lack of F-Log could be a negative, compared to the X-T series. For handheld video, X-E4's lack of IBIS is the other big difference compared to the X-T4. Although it's possible to gain stabilization by using IS lenses, this can be limiting, in light of the sea of vintage glass often employed for video.
Summary & The Elephant in the Room
The X-E4 can't replace the X100V's wider, creamier 23mm rendering, whisper-quiet shutter, or flash. Nor can it replace the X-T4's F-Log and IBIS, which are fundamental to its video superiority.
What it can do, is almost everything the X-Pro3 can — but in a more compact, significantly less expensive package. If you don't use the X-Pro's optical viewfinder (as most X-Pro owners can attest, despite whatever their intentions were pre-purchase, 99% leave the EVF on 100% of the time) the X-E4 will do everything your X-Pro can — albeit without the weather sealing and premium finishes.
If you want X-Pro image quality and versatility, in a smaller body without the bling — and you don't care about an optical viewfinder — the choice is clear: X-E4 is a stealthy and serious contender.
Note:
Strap attachment on the X-E4 is different than the other cameras compared above. Whereas the others have lug-mount attachment, the X-E4 requires flat-mount (our flat-mount F1's are a lightweight, versatile option):