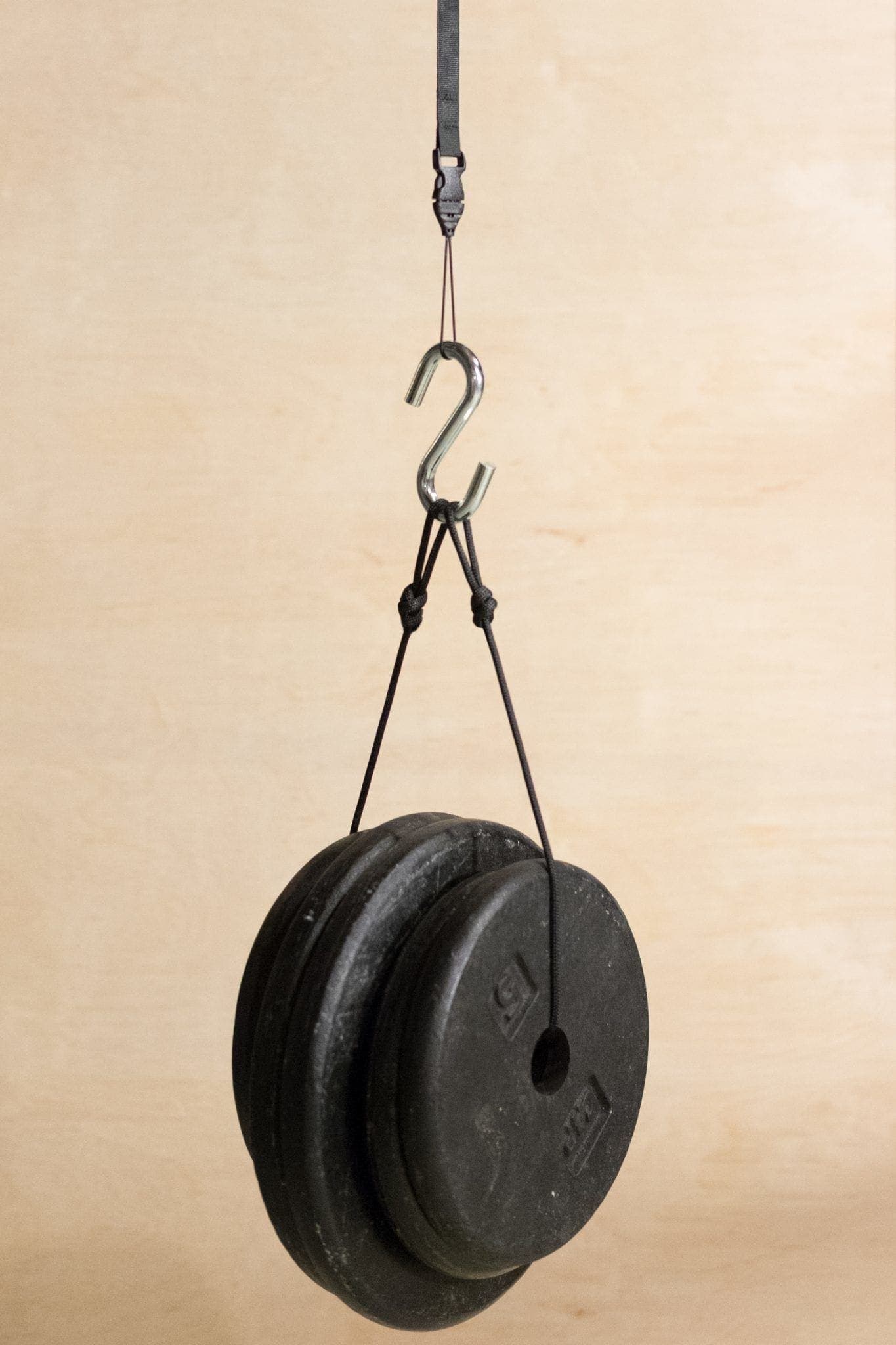 This is what we do for fun around the office.
Here's a Simplr M1a with 35lbs (nearly 16 kilos) hanging from it. And that's off of one connector … Remember you'll have two attached to your camera.
We wouldn't advise carrying a 35lb camera/lense combo on this strap, but when you've got a 2.5lb rig, it's nice to feel safe.
It's also worth noting that the adjuster, which slides easily when adjusting the length of the strap, didn't budge at all under this weight.