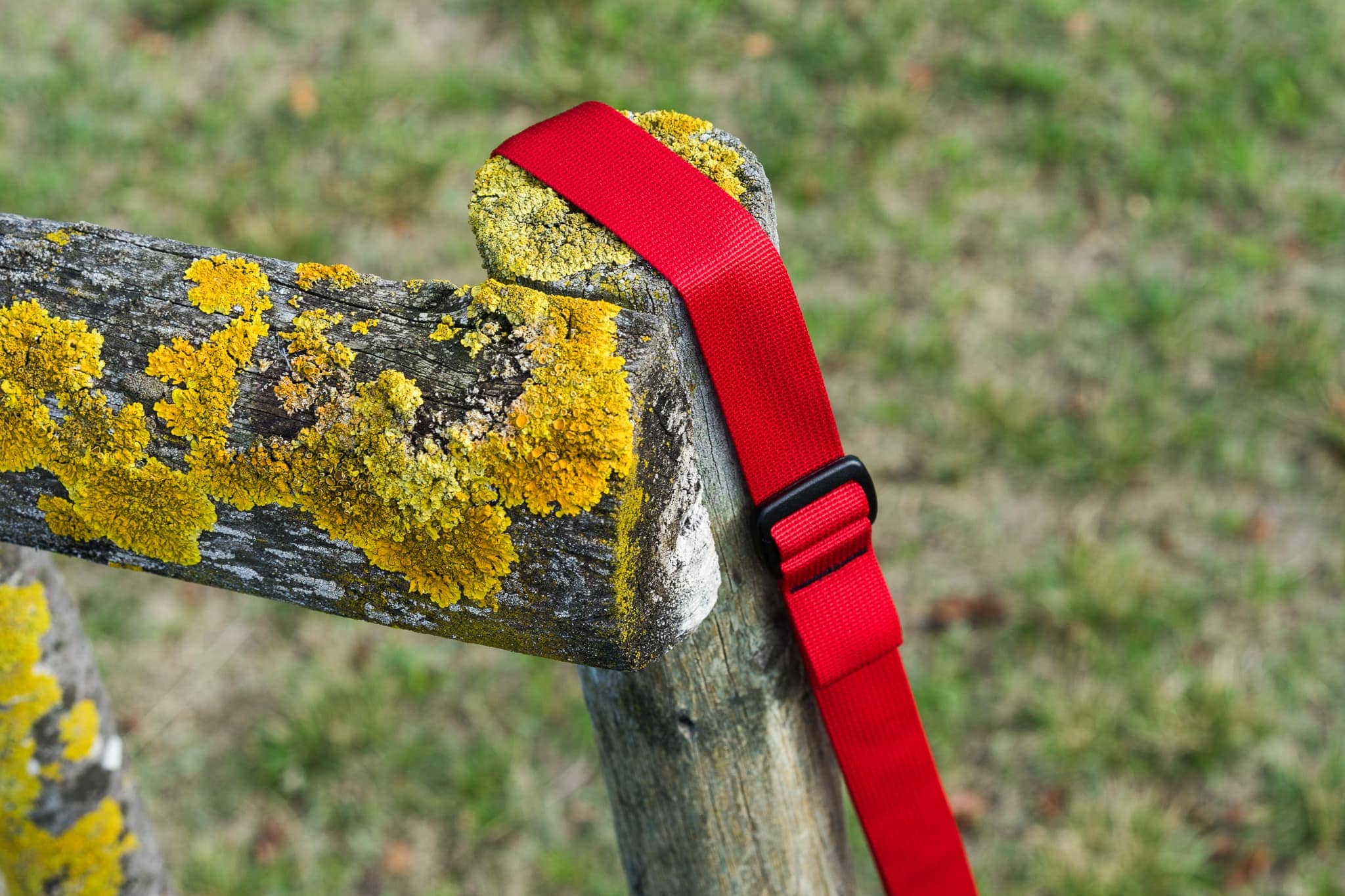 Because we craft our own products, from materials made right here in the US, we don't need to make thousands of camera straps at a time. With smaller production runs, comes the freedom to offer multiple colors!
Unique Colors — in Limited Quantities
To keep things fresh, we like to shake-up our colors from time to time. Yes, we'll most likely have the strap you want in black … maybe one or two others — but when we sell out — we often don't have any plans to make more in the foreseeable future. So if you see a color you like — grab it while we've got it! (yes, we've run out of black too)
Color is Not Just for Decoration
It has a very practical purpose as well. Picture this: You're shooting an event with a typical two-camera setup — one body with a medium wide-angle lens, and one with a short telephoto. Put a different color strap on each camera to immediately know which is which (even while it's still in your bag).