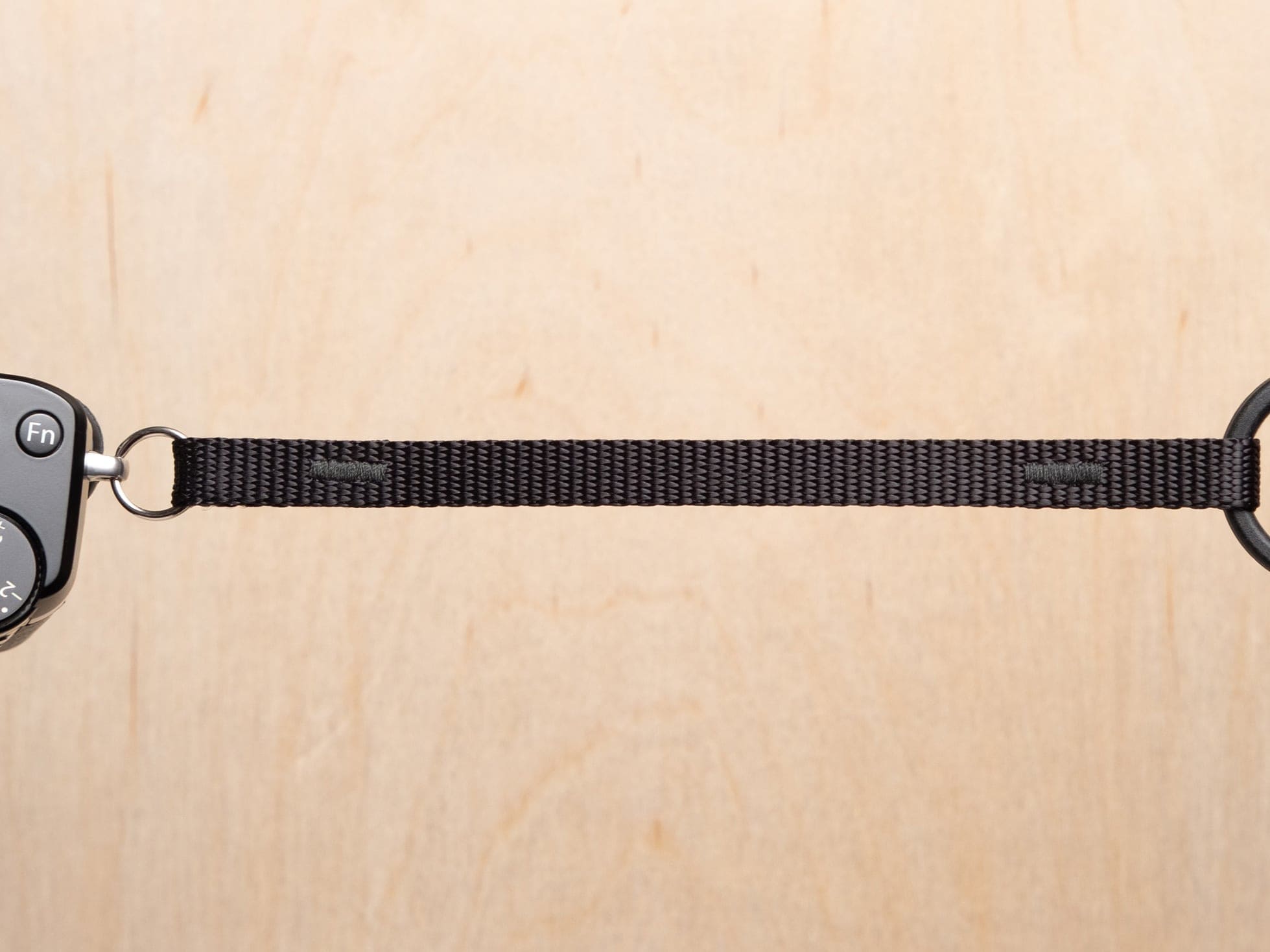 Because the lug mount version of our F1 camera strap doesn't use installation hardware for adjustment, like a "traditional" camera strap, we can get rid of some hardware (under the hand where it's most annoying) and make adjustment much more convenient.
To adjust the length of your F1, just pull the adjustment tab on the upper portion of the strap. Adjustment may be a little "stiff" at first, but will get easier with a little bit of use.
Mounting a camera strap with split rings is just like putting a key on a keychain — but instead of a key, it's a camera.
Situate your F1 so the adjustment tab is in front of your body when the camera strap is fully-extended, and the camera is worn sling-style.
Double-check the orientation of the strap to make sure you're not installing it backwards or inside-out.
Pry a small gap in the split ring, just wide enough to feed the end of the wire through the lug on your camera. It's unlikely you'll need any tools for this; your thumbnail should suffice.
Turn the split ring until the entire wire has passed through the lug and it springs back together (just like a keychain).