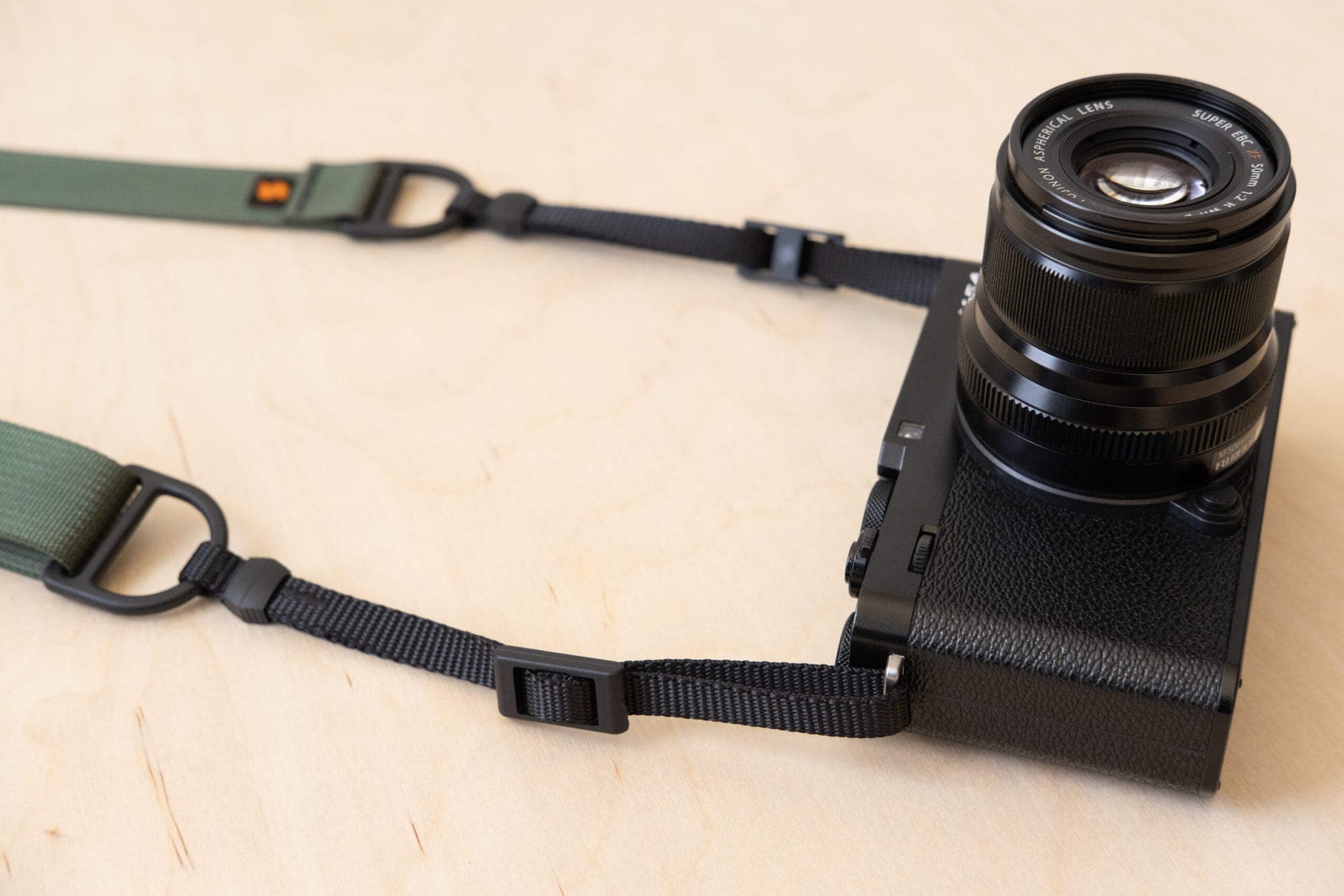 The flat mount version of our F1 camera strap installs similarly to a "traditional" camera strap, with a significant difference — the sliplok and keeper are used only for installation, not to adjust the length of the camera strap.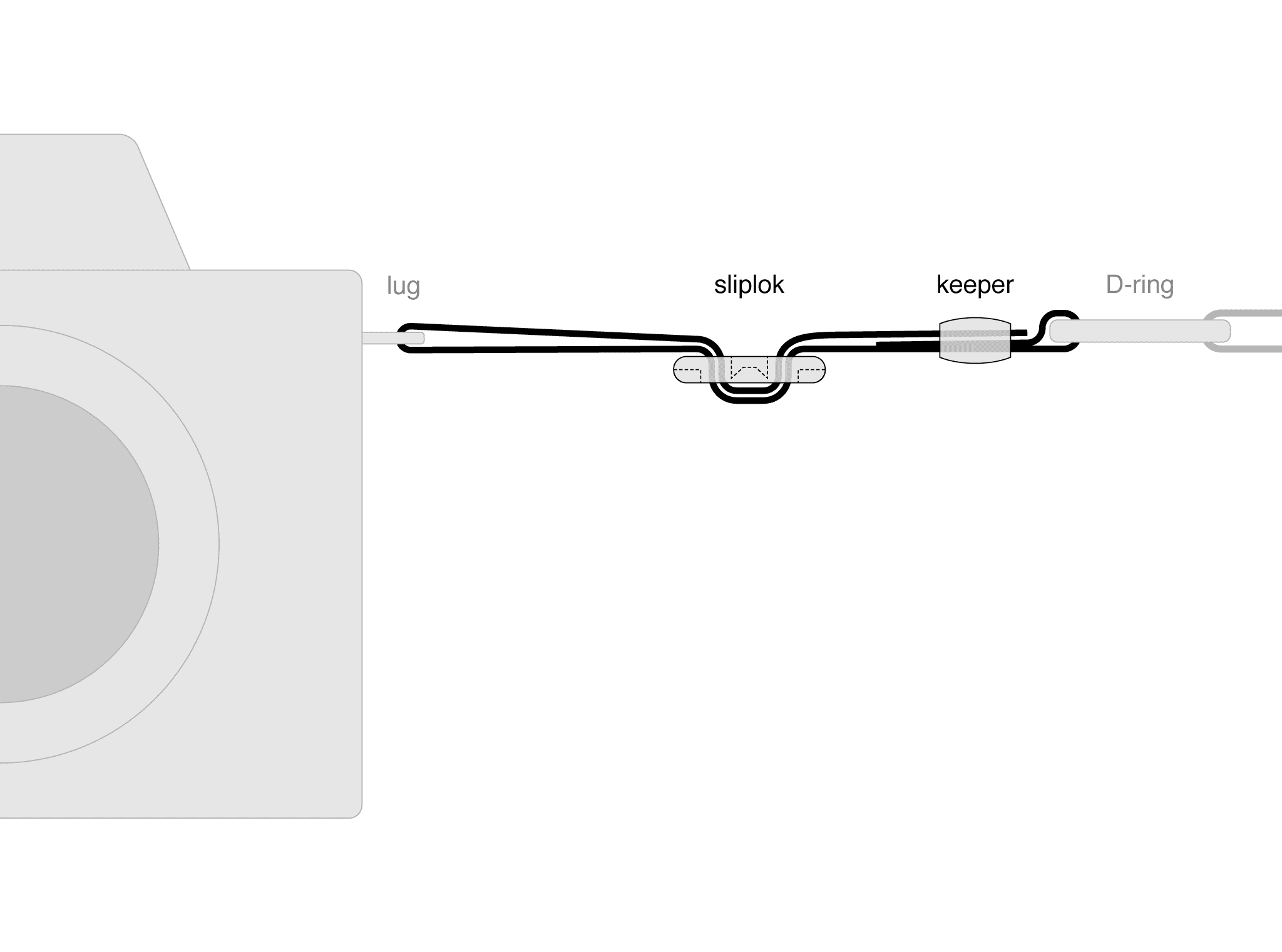 Situate your F1 so the adjustment tab is in front of your body when the camera strap is fully-extended, and the camera is worn sling-style.
Pull the keeper about 2″ (5cm) away from the D-ring to "unlock" it. It's held securely in place by friction — and needs a strong tug.
You don't need to remove the sliplok and keeper altogether, just feed the cut end of the webbing back through both.
Insert the loose end through the lug, far enough so the webbing can double-back along itself (like when it came out of the package).
Feed the webbing back through the sliplok, then the keeper, as shown (please note the orientation of the ridges in the sliplok).
Pull the keeper back into "locked" position (next to the D-ring) with a strong tug. This will hold the end neatly in place (unlike most other straps)
Repeat on the other side (the "S" logo goes on the inside).